Greece Yoga Retreat 2022!
Are you ready for a renew-your-senses yoga experience on an exotic Greek island filled with healthy foods, lots of yoga and fun adventures not to be missed? Are you ready to invite vibrancy and joy, resiliency and grace, and ignite your inspiration? Join Greg and Susan Holmes on Amorgos for a Greece yoga retreat to invigorate your body, mind and soul to its meant-to-be bliss of being.
Isn't it time for your yoga retreat-a-cation surrounded by beautiful vistas and unforgettable experiences? Getaway to Greece… Eat Play Flow with the Holmes!
June 14 – 21, 2022
presented by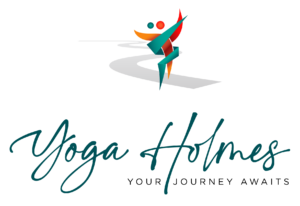 Aegialis Hotel & Spa
Experience the awe-inspiring beauty of Amorgos island in the midst of turquoise seas, picturesque built-on-the-cliffs monasteries, traditional towns and the incredible spirit of the locals!
Our Greece yoga retreat is at the 5-Star Aegialis Hotel & Spa with its beautiful yoga spaces (shalas) and accommodations with dreamy sea views. Just the place to let your spirit soar … a spot-on Getaway!
EAT!
Breakfast and dinner are included in your retreat as well as 2 lunches. Specializing in Greek traditional food and using recipes of the owners' grandparents! You'll feast on delicious local dishes, gourmet international and vegetarian dishes.
And you won't have to reminisce about the great Mediterranean food once you're back home since the Getaway to Greece Yoga Retreat also includes a Greek cooking class and wine tasting!
Play!
Float in the sapphire-blue water on our group Tender Adventure …included with your retreat! Words cannot replace the fun and frolic of this day on the water so check out the video! Lay on the beach, dive into the sea, enjoy lunch served beachside, snorkle and even learn to drive a boat (with your captain of course)!
Flow!
Practice in beautiful shalas while you gaze out to the deep blue with the Holmes' blend of technique, inspiration and humor.
Reconnect to your flow, find new insights into your practice and discover all that's possible as the Holmes breakdown challenging postures and invite a new level of strength and length in every body!
Greg and Susan's morning meditations will summon a new habit to take home with you in a light and very possible way. Evening yin practices and yoga nidra (yogic sleep) will ease you into rest or invigorate you for a night of dancing!
If your yoga practice has gotten a little rusty, no worries! Retreat facilitator and yoga instructor, Nancy Damar, workshops an exploration of your unique anatomy with tips and tricks to tailor your practice to you!
\
Rooms with a View!
"Because there's nothing more beautiful than the way the ocean refuses to stop kissing the shoreline, no matter how many times it's sent away" – Sarah Kay
Each room at this lovely Cycladic-style resort has a view of the deep blue. Imagine lounging on your balcony surrounded by it all!
Whether you are ready for some time alone, looking for fun times with your bestie or a romantic getaway, single and double rooms (one king or two beds) are available.
Lalon Idor Spa
Pamper yourself to pieces! After your yoga practice, adventures to quaint villages, hiking, swimming and island discovery, spoil yourself at the Lalon Idor … "Water that Speaks" Spa.
Getaway to Greece Yoga Retreat includes a free 30-minute massage and daily free access to the Spa including Sauna, Hammam, Jacuzzi, Indoor Swimming Pool and Fitness Center! (other services are extra)
Shared
1 bed in a
2-Bed Room
Private Bath
King or 2 single Beds Available
Pick your roommate
Private Bath
30-minute Massage
2 Group Experiences
Breakfast & Dinner daily
All Yoga
Early Bird
Total Price:
$2498
per person
Save your Spot!
$800 deposit
(or pay in full)
Single
Single room
King bed
private bath
Price is for single occupancy
Private bath
30-minute Massage
2 Group Experiences
Breakfast & Dinner daily
All Yoga
Early Bird
Total Price:
$3398
per person
Save your Spot!
$800 deposit
(or pay in full)
Past Events & Retreats
…with Yoga Holmes!